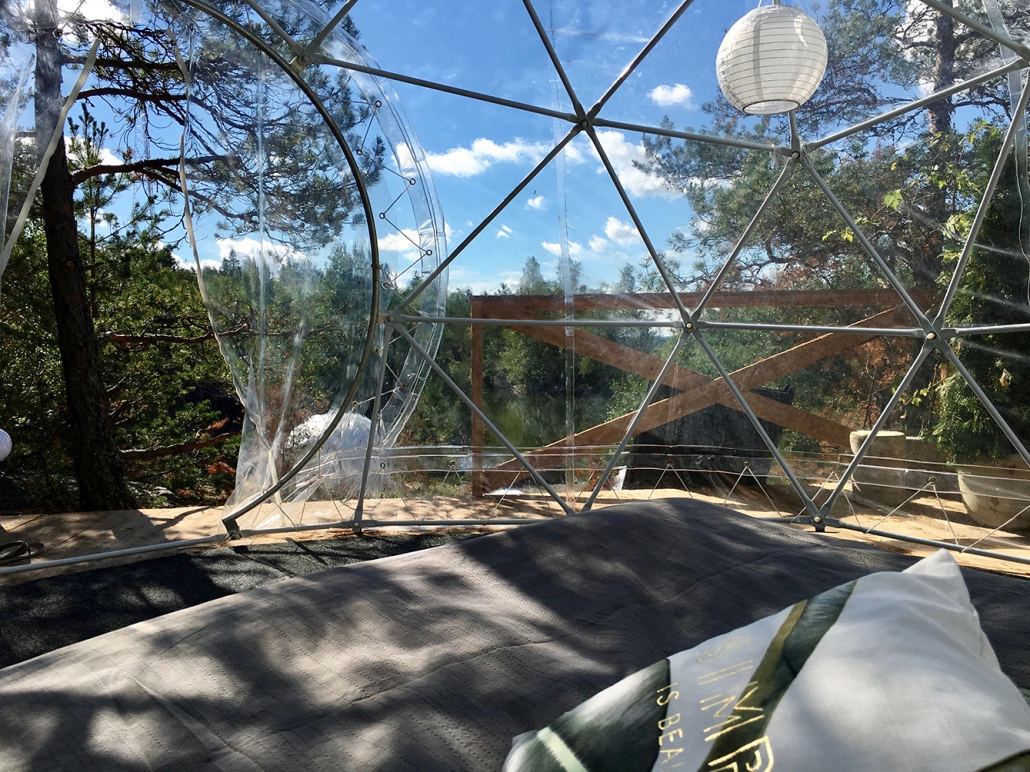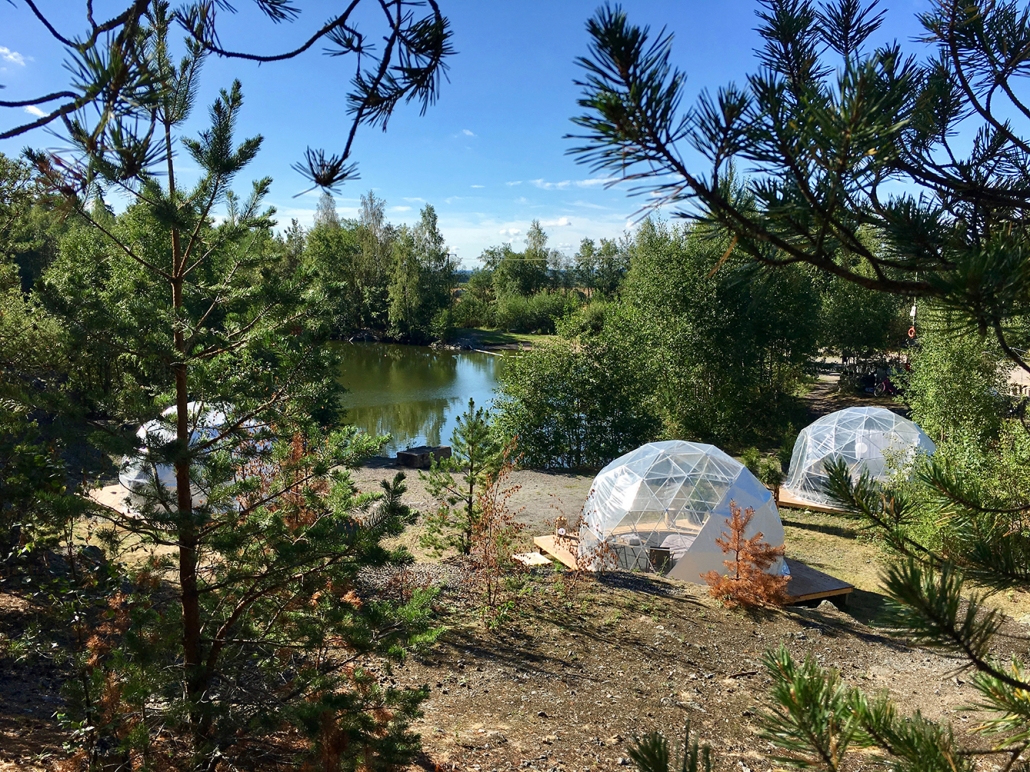 Spend the night at the campsite, which is located in a quarry, next to a small beach and surrounded by rocks, right in the middle of nature. This different accommodation in Pori is just for you who don't want to be too far from civilization, but you've already seen fusty hotels. You also enjoy the gifts of nature and have always dreamed of sleeping under the starry sky, but your wish is an easy camping trip – you want to sleep comfortably in a warm and soft bed.
Close to our hearts at FinnDome are the forest trips, sauna and swimming, SUP boarding, and all kinds of camping in nature. Numerous jogging paths, forest trails, and fat-bike routes that cross nearby give many opportunities for an active vacation. Or you can just enjoy the wonderful nature experience from the bottom of a comfortable bed under warm blankets. A comprehensive nature experience is made possible by the large and wonderful Dome tents – bubbles. FinnDome's accommodation therefore offers a wonderful setting for vacationing with children as well. And if simplicity is not your thing, you can also camp traditionally and come camping with your own equipment.
With us, the nature experience is right in front of your eyes. Rains, stars, rainbows, or lightning. A larger family or group of friends can also come along. Go to a sauna, take a dip in the lake, go hiking or just relax. Collect some berries and mushrooms from the nearby forest or take something tasty from the grill, and a wonderful experience is guaranteed.
5 spacious Dome tents with soft double beds (160cm), a table and two chairs, towels, bathrobes, and outside the summer season – a heater. If you need an extra bed for a child, mention it when making the reservation.
The beds are already made with white sheets, so there is no need to carry them with you. Everything is ready for you!
FinnDome's grill area has two wood grills and the kitchen has a fridge, microwave, coffee maker, water heater, hot plates.
It is possible to add a ready and tasty breakfast to the reservation.
Free parking is 100 meters from the Dome area.
Beautiful and soothing landscapes are right in front of your eyes. Or maybe you want to hike along a path that takes you to the top of an old quarry. You can see the whole city from up there!
FinnDome's sauna is cozy and you can really feel the special "spirit" there. Washing takes place with lake water. The water is clean and healthy because there are many springs at the bottom of the lake.
The WC Dome (outhouse) is located approximately 10-50 meters away, depending on which dome you live in.
Note! If you make a reservation on the day of arrival, please call to confirm your reservation.